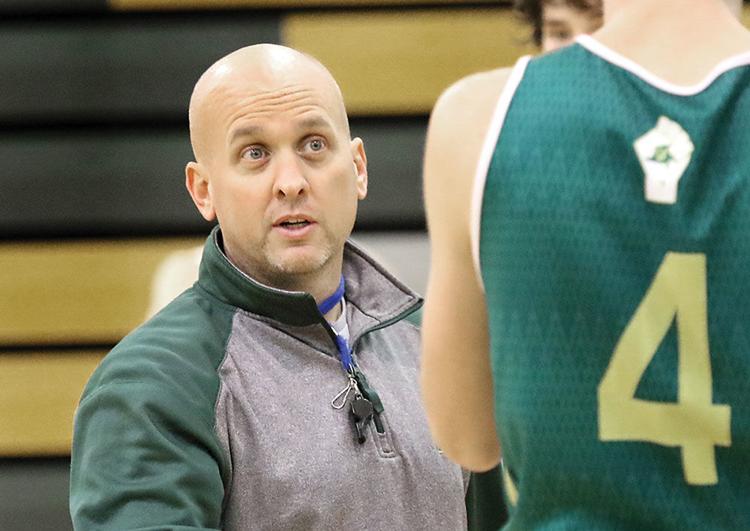 If this were a weather report, the forecast for the Lindbergh High School boys basketball team would be bright and sunny.
The Flyers have experience and talent back from last season's 12-13 record. That gives Coach Jason Wolfard hope for a competitive season.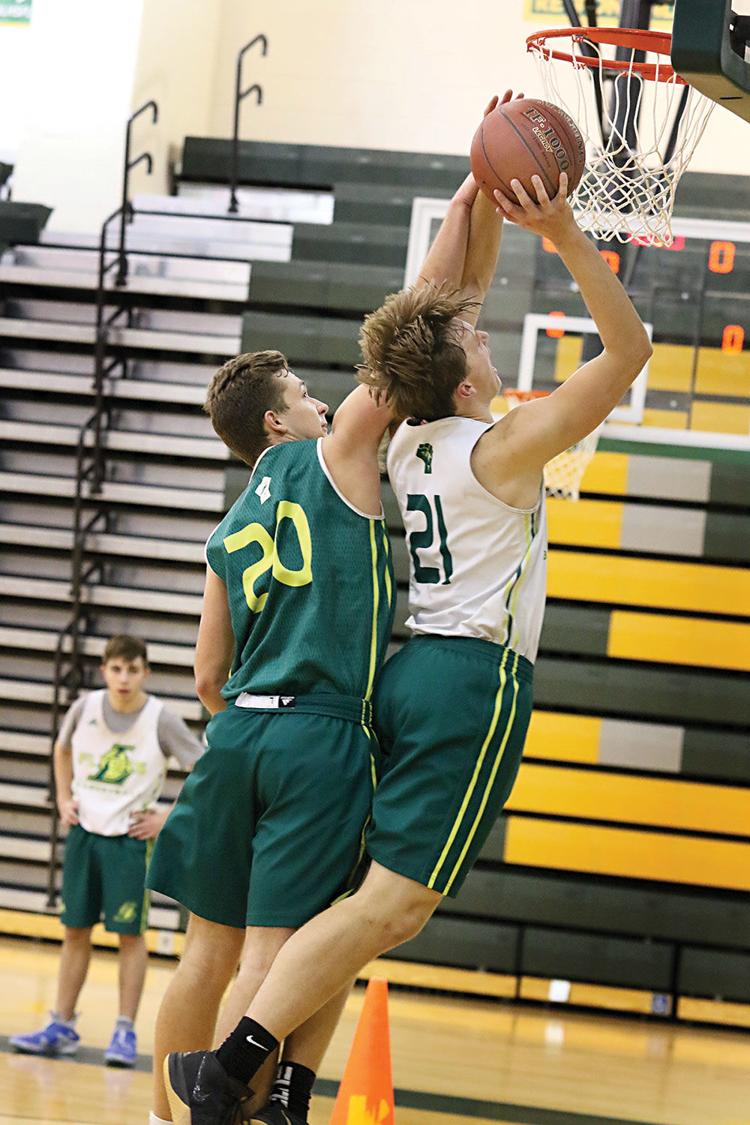 In fact, Lindbergh, which returned four starters, is off to a 3-1 start through Dec. 4. The flip side, though, is that the Flyers' top player, Erik Lahm, a 6-foot-11 senior center with a bright future, is out indefinitely with a stress fracture.
Lahm played the season opener, a 70-47 victory over Bartonville Limestone on Nov. 20 in Washington, Ill., and produced 16 points. He hit seven of 11 shots from the field, corralled nine rebounds and had three block shots. But during a practice after that game, he suffered the injury. Wolfard said he is unsure when Lahm will return to the lineup.
"He has a chance to play in college," Wolfard said.
Lindbergh is 2-1 without Lahm. Wolfard said he has gotten more production from the rest of the squad. The Flyers still have size and experience.
Adam Bell, a 6-7 senior forward; Kieran Conboy, a 6-2 senior guard; Dan Baudendistel, a 5-9 senior point guard; Carter Knuckles and Joey Abeln, a pair of 6-4 sophomore forwards; Evan Knobbe, a 6-4 junior forward; and Aidan Scott, a 6-5 sophomore forward have contributed to the early success. Bell, Conboy and Baudendistel, along with Lahm, are returning starters.
Lindbergh has averaged 57 points per game while allowing 45.25 points per contest. Lindbergh is more of a half-court team, but it likes to run when the opportunity arises.
"We have a good team coming back," Wolfard said. "We have had different players step up in each game. It's the next man up. We have had everyone step up."
Wolfard's expectations are high, with or without Lahm. Lindbergh will be in a competitive district. The Flyers, St. John Vianney, Fox, Mehlville and Oakville form District 2. The Flyers are scheduled to play at Fox at 7 p.m. on Dec. 11. The team hosts Oakville at 7 p.m. on Dec. 14, and hosts Mehlville at 7 p.m. on Jan. 15. It's possible the Flyers will play Vianney in the Coaches vs. Cancer Tournament at St. Louis Community College at Meramec over the holidays.
Those games will help determine the district seeds. Winning the district title "is our goal," Wolfard said. "I can't say this is our year. The potential is there. In the end, we want to get better and better."