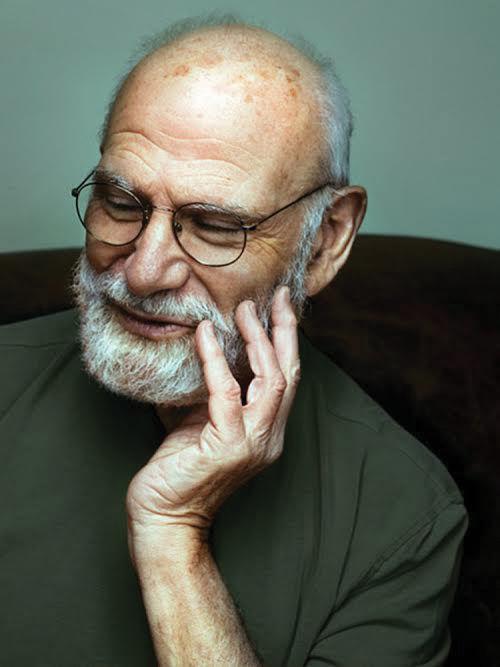 One of the most remarkable stories of crisis, art, and recovery belongs to Oliver Sacks, the beloved neurologist and author.
On an overcast August day, Sacks was hiking alone up a remote Norwegian fjord. Two thousand feet up the mountain, Sacks came across a sign that read, "Beware of the Bull!"
Thinking it a practical joke, he continued to climb until almost tripping over the bull, which was lying in the middle of the path. Sacks turned and "ran madly, blindly, down the steep, muddy, slippery path." In a panic, he fell and broke his left leg. He fashioned a makeshift splint using an umbrella and painfully dragged himself down the mountain. After a time, he was tempted to rest, but was rescued from this danger:
"Before crossing the stream, I had muscled myself along — moving by main force, with my very strong arms. Now, so to speak, I was musicked along. I did not contrive this. It happened to me. I fell into a rhythm, guided by a sort of marching or rowing song ... It was only after chanting the song in a resonant and resounding bass for some time that I suddenly realized that I had forgotten the bull. Or, more accurately, I had forgotten my fear ... I had no room now for this fear, or for any other fear, because I was filled to the brim with music. With this playing, the musicality of my motion, I myself became the music."
Sacks was eventually found by two hunters just before nightfall. He tells the whole story in his book, "A Leg To Stand On," and again in Musicophilia.
A growing body of research points to the cognitive benefits of making and experiencing art. Drawing and painting can stimulate memories in people with dementia and can effectively distract a patient from pain. Walk into most hospitals, especially newer ones, and you'll find a whole art program that has been carefully considered and designed to promote healing — of mind, body, and soul. Sacks would approve.
His final collection of essays, "Everything In Its Place," was published posthumously this year. In it, he concludes: "In 40 years of medical practice, I have found only two types of non-pharmaceutical 'therapy' to be vitally important for patients with chronic neurological diseases: music and gardens."
Oliver Sacks passed away four years ago on Aug. 30, 2015. His books are a treasure. Kudos to the library system, which has them handy.