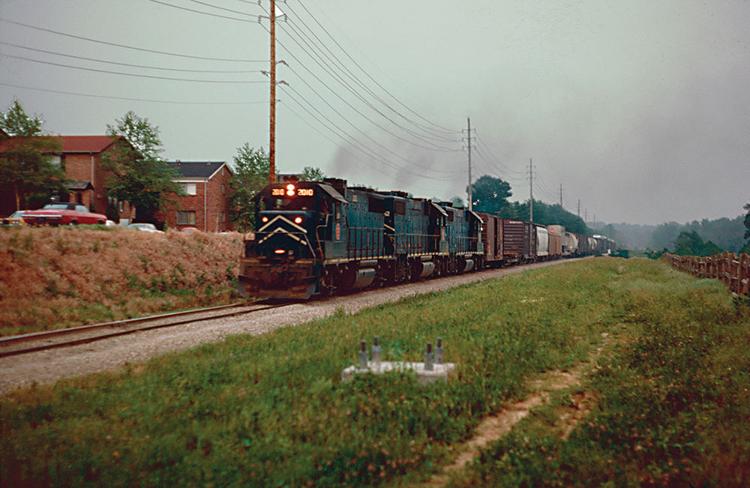 They were the little train tracks that could. Could do what? The Kirkwood-Carondelet rail line once routed freight around St. Louis City and also delivered a U.S. President to his home, which is now the Ulysses S. Grant National Historic Site in Grantwood Village.
Kirkwood officials and history buffs, who proudly show photos of President Harry S. Truman at the Kirkwood Train Station, may need reminding that President Grant stopped in Kirkwood on occasion. Grant was in transit, via rail, from Washington, D.C., to his White Haven in South County.
"Going back in history, we know that Grant took the Kirkwood-Carondelet line at least four times to get to his property," said David Newmann, a park service ranger and archivist at Ulysses S. Grant National Historic Site.
"He would arrive in Kirkwood and then head down the Carondelet line to get to the farm," explained Newmann. "He had his own Pullman railroad car to travel in, which was gifted to him as president by William Vanderbilt."
Newmann produced an April 1873 copy of The St. Louis Daily Democrat, which described one of President Grant's brief stops in Kirkwood and then the excursion down to his farm.
"Arriving at the depot, he passed into the ladies' waiting room, where he found Mrs. Grant," according to the Daily Democrat. "The platform was thronged with a large crowd, which blockaded the doors and windows, and derived an immense amount of comfort in gazing at the distinguished visitor."
The paper's front page story provides an account of the "excursionists," who included: Capt. John Dent, G. S. Greeley, Sen. Levi Morton, Dr. Edgar, Col. W. R. Holloway, C.H. Ramsey, Judge John F. Long, Gen. A. G. Edwards and more.
"The Grant Station stop on the rail line wasn't much," said Newmann. "We've never been able to find remnants of it, so we've never been able to know exactly where it was located. There is what appears to be a depiction of it and the farm that we have from Frank Leslie's Illustrated newspaper."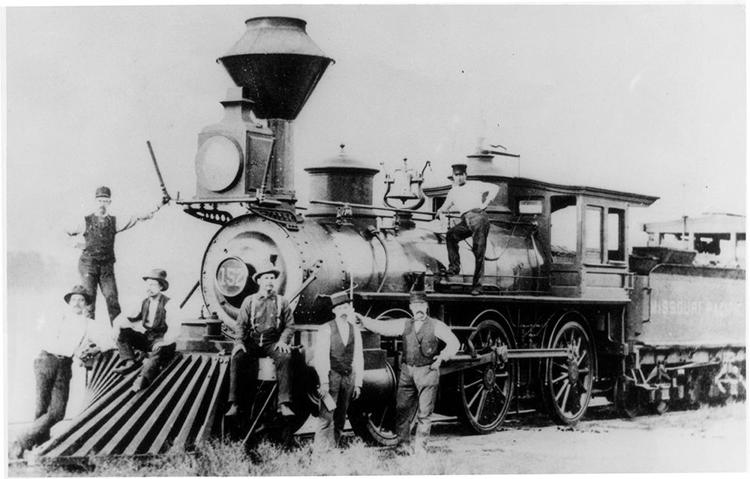 Kirkwood-Carondelet Spur
According to "Grantwood Village: The Story of a Historic City," by Katy Forand and Kevin Bley, St. Louis officials and the Pacific Railroad Board found a need for a Kirkwood-Carondelet Spur due to rail congestion on the St. Louis riverfront.
The construction of the 14-mile route in the early 1870s cost $300,000. Although primarily a freight line, it was used for passenger services for the Grant family and later for the Busch family. Also, some accounts say it was used for Jefferson Barracks troop transports during World War II.
"There are a number of versions of why the spur was built," said Newmann. "One holds that businesses in the area of Kirkwood wanted relief from rail congestion, and they did not want to pay the fee to go over the new Eads Bridge.
"Another holds that it was just faster to take the freight trains to West Carondelet in Missouri and then put the freight cars on ferries across the Mississippi River to East Carondelet in Illinois, where they could travel onward," Newmann explained.
As the decades went by, the rail line fell into disfavor with local residents. There were too many instances in which the freight trains blocked wagons and automobile traffic. A timetable from the 1920s shows the trains on the spur at crossings named East Kirkwood, Big Bend Road, Grant's, Alpha, Ivory Avenue, Broadway Junction and more.
By the 1950s, fewer and fewer manufacturers and shippers were using the rail line. By the 1980s, the railway line was infrequently used for any local rail traffic.
"We bought a house along the tracks in Grantwood in 1970 or so, and having the railroad there did not discourage us at all," said Ken Wilhelms, who now lives in Ballwin with his wife, Betty. "Trains were not coming through very often and when they did, there was no noise or smoke or cinders."
By 1990, Missouri Pacific had ended service along its Kirkwood-Carondolet spur. The following year Trailnet purchased the rail corridor. Working with St. Louis County Parks and Recreation Department, Trailnet opened the first section of Grant's Trail in 1994, then known as the Carondelet Greenway Trail.
Great Rivers Greenway later took over the trail's development and added two more miles for a length of eight miles in 2006. Local hikers and bikers call it "Grant's Trail," and as the years go by, fewer and fewer of them remember when it was actually a railroad line.
Deja vu all over again
In Grant's time, landowners were unhappy with the railroad using right-of-way easements for the new route and they were not pleased with property price purchases. In contrast, the Grant family gave the Pacific Railroad an easement at no charge, but the railroad had to use its right-of-way across other landowners' properties.
When the Missouri Pacific decided to pull up stakes to make way for the rails-to-trails program in the 1990s, disputes once again arose. Some property owners wanted the land along the railroad ceded back to them. Others opposed trading railroad tracks for a recreational trail.
"When they pulled up the tracks for a trail it was fine with me," said Wilhelms. "But people were afraid of loitering and trash. The folks operating the trail were good about not letting that happen."
Carol and Bob Stelmach lived near the railroad route. They thought it was "no big deal" when the trains came through, and "no big deal" when hikers and bikers came through on the trail. They now live in Sunset Hills.
"Grantwood Village was probably divided 50-50 on the Grant's Trail proposal, and the people who opposed it were very vocal," said Stelmach. "I thought it was cool. I think most people like Grant's Trail now."
With one-half-million visitors per year, Grant's Trail has become a popular recreational and regional connector. It runs through neighborhoods with wooded sections offering views of ponds, wetlands and Gravois Creek.
Park Ranger Newmann now leads a "bike-through-history" tour on Grant's Trail and he gives a narration about historic sites, the days of the railroad and a U.S. president.
"One time, I had a guy who was an engineer on the tour, who recalled the very last train to come through here on the tracks," said Newmann. "He seemed a little sad about it."