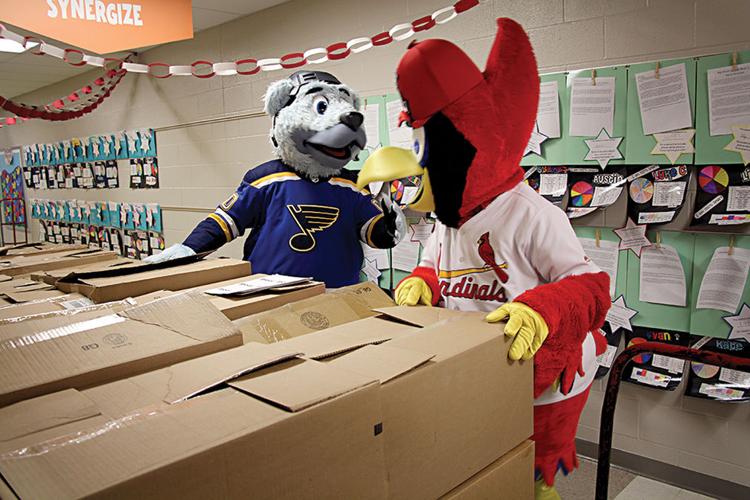 Concord Elementary School collected donation items for 19 families during its Adopt-A-Family program this year.
The program started with Concord's Helping Hands, a four-week donation period dedicated to collecting food, personal care items, cleaning and paper supplies for families with children at the school.
Students and staff also donated to the Giving Tree, which is an opportunity for toys, gifts and non-essential items to be collected with specific items for each family.
The last part of the donation included books for each family paid with the $1,400 raised during the previous book fair. To celebrate the large number of donation items, Fredbird from the St. Louis Cardinals and Louie from the St. Louis Blues visited Concord Elementary School to see the donations before they were given to families.