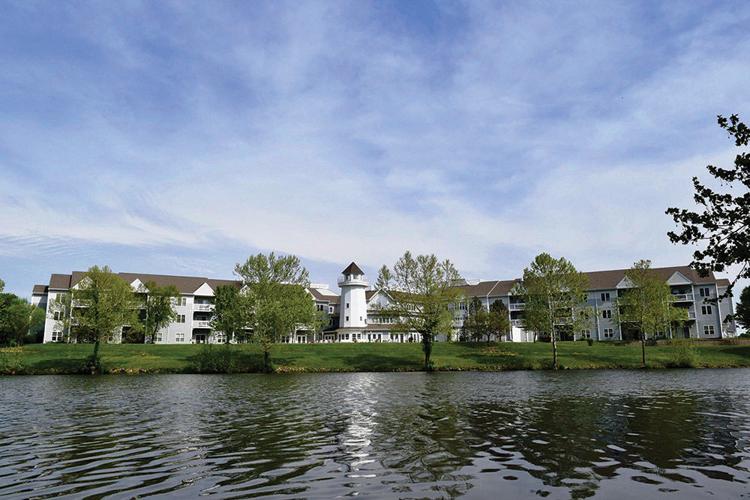 This beautiful community sits on 16 acres, with two lakes in a quiet residential area offering wildlife and nature. It offers great apartment living, amenities and activities. Many of the residents wonder why they didn't move into Cape Albeon Lakeside Retirement Living sooner.
The retirement community, which opened in 2000, features 110 apartments, 35 lakeside cottages and 63 assisted living apartments with 2 fully furnished respite apartments, offering care for a minimal charge.
A support team keeps residents healthy and happy. Members include: Executive Director Carol DiSanza, Residency Director Gisela Pacheco, Resident Care Director Lisa Gilbreth, Recreation Director Margaret Robison, Food Service Director Dave Gones, Business Office Director Jennifer Hoskins, Plant Operations Director Doug Pritchett, and Renovations Director Ron Kurtz. 
"We have a caring, passionate long-term staff," DiSanza said.
The assisted living community provides a transitional memory care program. The Navigator Club engages memory care residents in daily activities from 10 a.m. to 6 p.m.
The retirement community has a wellness and faith based approach. The community offers a variety of  programs and services to residents to aid their spiritual, emotional and physical health. It also provides a variety of physical activities and senior-specific fitness programs to help residents maintain or improve their overall health. Belinda Randall, R.N., Faith Community Nurse from the Deaconess Parish Nurse ministries, is onsite weekdays for guidance and resource assistance.
Chaplain Le Remington officiates the Ecumenical workshops, plans world religion trips and study groups, and also writes and directs a quarterly Bible theater. 
Residents have a variety of activities from which to choose including mouse races, bingo, casino night and breakfast with Santa during the holidays. They can fish (catch-and-release) at the lakes, walk the trail or simply enjoy the wildlife, chickens and honey bees, or the quiet, serene campus.
Cape Albeon partners with the special school district which has an office onsite with two instructors. The Special School District brings approximately five to six students annually who volunteer while learning a trade doing jobs such as working in the kitchen or picking up trash. DiSanza said Cape has hired several of the students over the past eight years.
Good Samaritan Independent Living Inc., dba Cape Albeon, was established as a means to retain the tradition of serving seniors in a compassionate, safe environment grounded with the philosophy and principles of the United Church of Christ, CHHSM, as it was under the parent operation of the Good Samaritan Home on South Broadway in St. Louis.
Join us to celebrate our 20 Years! Open House June 28 from 1 p.m. to 3 p.m. Refreshments, Champagne, music and prizes.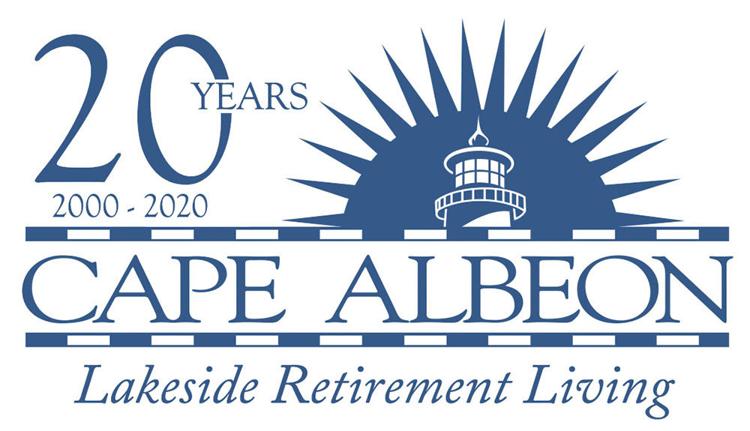 3380 Lake Bend Drive | St. Louis | 636-861-3200 | capealbeon.com