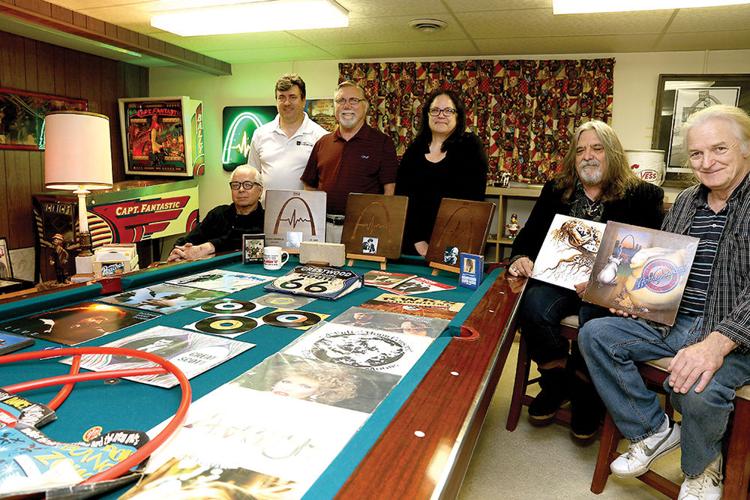 Real Rock Radio KSHE 95 moved out of Crestwood years ago, but a new rock presence is now firmly in place. It's called the St. Louis Classic Rock Preservation Society and it calls Crestwood home.
Members of the rock preservation society met last week at the Crestwood home of rockers John and Angela Sebben. Nostalgia was at the top of the agenda, but so was the voting now underway for nominations to the St. Louis Classic Rock Hall of Fame.
"We're taking nominations for our Hall of Fame through Memorial Day weekend," explained John Sebben. "Then we will have voting on the rock nominees through July 4.
"The inductees will be honored on Nov. 1 at our trivia night in Crestwood at the community center in Whitecliff Park," added Sebben. "Also in the works for the society, there may be a Crestwood Classic Rock Fall Festival the same weekend at Whitecliff."
Nominations and voting can be accomplished by going to the website: www.stlouisclassicrock.com/hall-of-fame.
Among the artists who have made their way into the hall of fame since the society was founded in 2012 are: Chuck Berry, Mama's Pride, Michael McDonald, Pavlov's Dog, Bob Kuban, Johnnie Johnson, Gayle McCormick, Miles Davis, Ike & Tina Turner and even more St. Louis greats.
Among the artists nominated thus far for the Class of 2019 are Bonnie Bramlett, Fontella Bass and John Hartford. Some unusual nominations include Gus' Pretzels, Ted Drewes, Gaslight Square and Stonehenge.
"Anyone can nominate anyone or anything they feel has contributed to our unique St. Louis musical and pop culture identity," explained Sebben. "I'll sort them into the various categories of Local Artists, DJs, Venues/Institutions, which includes record stores, radio stations and outside influences.
"On occasion, our board will add a 'pioneer' outside of the voting. Also we award a sort of 'super fan' award, called the Jerry M. Cook award," added Sebben. "We do this award to recognize individuals who keep the history alive in various ways, from sharing copies of old KSHE and KXOK tapes, to having websites about bands of the 1960s, to keeping the Mississippi Nights spirit alive with various functions."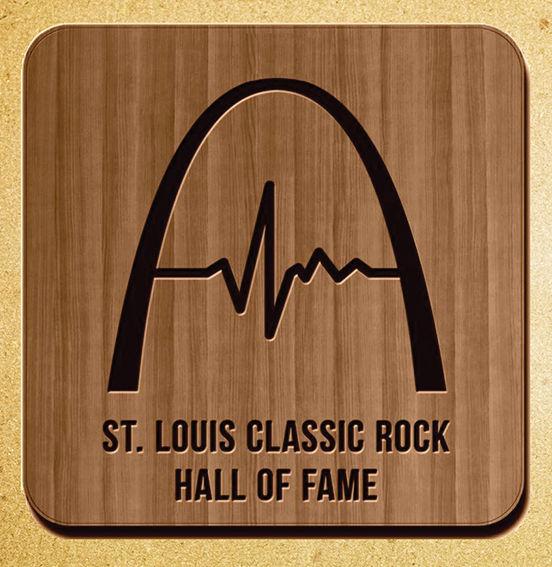 Crestwood Contributions
In addition to honoring the rock legacy of the Gateway City, the St. Louis Classic Rock Preservation Society has also become a model Crestwood booster. The society was recognized in late 2018 by the Crestwood Board of Aldermen for it contributions to the city.
"Christmas in Crestwood was our first big introduction to local businesses," said Sebben. "We had the businesses pick five holiday songs and we had a rotation going 24/7 on our web main page streaming site among the other stations we have.
"Instead of an album cover the company logo would be up and their name would be under the song. It was a fun experiment that had about 35 businesses participate, with listeners coming in from most U.S. states and England, France, Japan, India, Australia and more."
The rock preservation society also has been providing Crestwood officials with ideas for the mall redevelopment. Some of those ideas can be found at: crestwoodcourt.com/classic-rock-museum-venue.
"Our big goal would be to have a Wildey Theatre-type venue at the mall site like they have in Edwardsville, Illinois," said Sebben. "It would be great for concerts and much more."
The theatre site would be a little tamer than the old Mississippi River Festival (MRF) in Edwardsville, but would likely attract many of the MRF veterans who witnessed Janis Joplin, Iron Butterfly and The Who.
"With lots of encouragement from musicians and residents, we have spread the word and it has been gathering steam," added Sebben. "The venue would be used for shows, for local events, could be rented out for weddings or proms, would have museum space for our collection of Route 66 items, and a 'Where Did You Go To High School' exhibit – the sort of things that standing alone wouldn't do much, but together could be a lot of fun."
Standing Together
Standing together for rock history at the recent meeting in Crestwood were folks like Ron Stevens, David Mueller, Sue Moody, Steve Scorfina and Gary Kolander. Stevens is president of the rock preservation society.
Stevens was a disc jockey at KSHE from 1971 to 1978, then became program director. He met his wife, Joy Grdnic of "Joy in the Morning," in 1972 and they married in 1974. In 1979 they moved to Los Angeles and became nationally syndicated on 700 radio stations, but eventually returned to St. Louis
"St. Louis has such a rich history of radio personalities who played classic rock," said Stevens. "Ted Habeck, who replaced me at KSHE, has yet to be inducted into our hall of fame. He belongs there. So does Rick Balis who steered KSHE for many years, up to and beyond KSHE's 50th anniversary."
Gary Kolander, another veteran DJ of KSHE fame, and Steve Scorfina of Pavlov's Dog, have also put in yeoman work to make the preservation society connect with rock music's past.
"Steven and Gary are just great ambassadors for the cause," said Sebben. "They have introduced the society to music artists I never thought I'd meet. They are great sources of knowledge and love sharing stories, whether about their experiences or just about music or the industry."
Preserving the legacy of the St. Louis influence and footprint on rock music is a personal passion for Moody.
"My goal, and the society's goal, is to see an event and museum venue in Crestwood," said Moody. "We all work tirelessly toward that goal. St. Louis' contribution to music in general, and classic rock specifically, is an undertaking that I think many people in the Gateway City support."