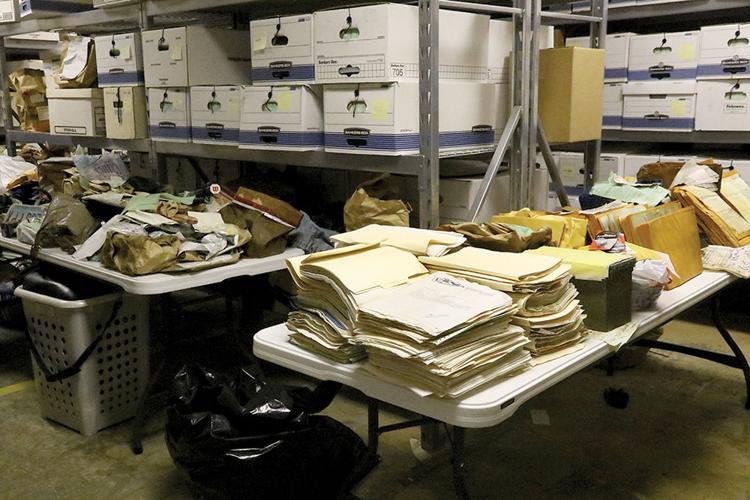 Crestwood staffers are still dealing with recovery and remediation efforts after a Missouri American Water water-main break that flooded the lower level of the city's government center on Aug. 10.
City Administrator Kris Simpson said literally every object in the building's basement had to be removed. He said the paperwork that had been stored in the flooded area was in Texas with a restoration contractor being serviced and freeze-dried.
Simpson said a recovery-related request for proposal was issued to hire assistance in overseeing construction activities required by the clean-up, adding that Missouri American Water's insurance is covering costs for remediation work, such as sanitizing the floors, checking for mold, and removing all furniture.
Reconstruction was filed under the city's insurance, Simpson said, with the project's estimated cost to be $500,000 to $1 million. He added that the city's insurance company already had provided $150,000 to assist with initial expenses.
Simpson said eight city employees were directly impacted by the incident, and that six of them are working from inside temporary trailers on the government center's property.
"We're dealing with a lot of disruptions without letting them impact city services, and I want to commend the staff for how well they've handled the situation," he added.
Ken Franklin, Missouri American Water government relations manager, attended the city's Aug. 27 board meeting, stating it was "highly unusual for this to happen," and that they were sorry about the inconveniences.