The 2020 election races may seem far off, but the first noisy presidential primary debates are fait accompli. Now there's plenty of noise being made about Missouri's state and local races.
In a state that has gone solidly red with the election of Republican super majorities in both chambers of the statehouse, it takes some courage to run for a spot in the state capital. And despite the meltdown and resignation of past GOP Gov. Eric Greitens, his replacement, Gov. Mike Parson, seems to now have a firm grip on power.
Nevertheless, two Democrats with local connections have been eyeing a contest with Parson. State Sen. Scott Sifton, D-Affton, has been raising money for a possible run to occupy the governor's mansion in Jefferson City.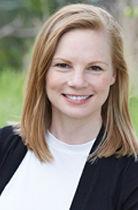 However, earlier this week, Sifton announced that he is withdrawing from the gubernatorial primary race and will endorse State Auditor Nicole Galloway.
Galloway, a graduate of Ursuline High School in Oakland, is now the likely Democratic candidate in the race for governor in 2020. Galloway was the only Democrat to win statewide office in 2018. Galloway beat the GOP's Saundra McDowell with 50.4% of the vote.
McDowell drew headlines in the race against Galloway when she said the incumbent state auditor was "a dog, not a watchdog." In any case, Galloway is an underdog in the fundraising department against the sitting governor.
Parson is far ahead in campaign cash. St. Louis financier Rex Sinquefield has written an $850,000 check to the political action committee favoring Parson. Sinquefield is best known to county residents for bankrolling the now-defunct Better Together effort to merge the city and county.
Race for U.S. House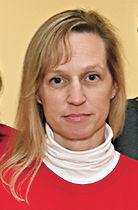 Another contest garnering headlines is the 2020 race for the 2nd District U.S. House seat, now held by Rep. Ann Wagner, R-Ballwin. Webster Groves resident Becky Morgan, who leads the Missouri chapter of Moms Demand Action for Gun Sense in America, is set to launch a campaign to be the Democratic nominee against Wagner.
The Democratic Congressional Campaign Committee has placed Missouri's 2nd District on its early list of targeted seats. This comes after St. Louis attorney Cort VanOstran was only 4 points shy of Wagner's vote share in 2018. Wagner carried the seat by more than 20 points in the three previous election campaigns.
Lavender vs. Koenig?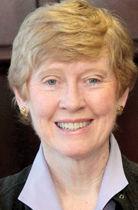 In statehouse elections, Rep. Deb Lavender, D-Kirkwood, has announced her intention to run in the Democratic primary for the chance to unseat Sen. Andrew Koenig, R-Manchester. Koenig is considered vulnerable, according to Democrats, because of his "extreme views" on guns, abortion and vouchers.
A West County Democrat who moved to Koenig's 15th Senate District, Mark Osmack was poised to take on Koenig. He withdrew from the primary race upon learning that Lavender had decided to enter the primary.
Osmack did not hide his frustration over Lavender's decision to enter the primary. He said he withdrew from the primary in the interest of party unity and a to have a solid front against Koenig.
Koenig has received praise from the Conservative Caucus for playing a key role in ushering the anti-abortion law through this session of the state legislature. Lavender said Koenig's action inspired her to take a run at him, because the anti-abortion bill makes no exceptions for victims of rape or incest.
"How the life of a 13-year-old, who has been impregnated by her grandfather – why her life doesn't matter, is unconscionable for me," Lavender recently told The Missouri Times. "And that was part of this decision-making process to run."