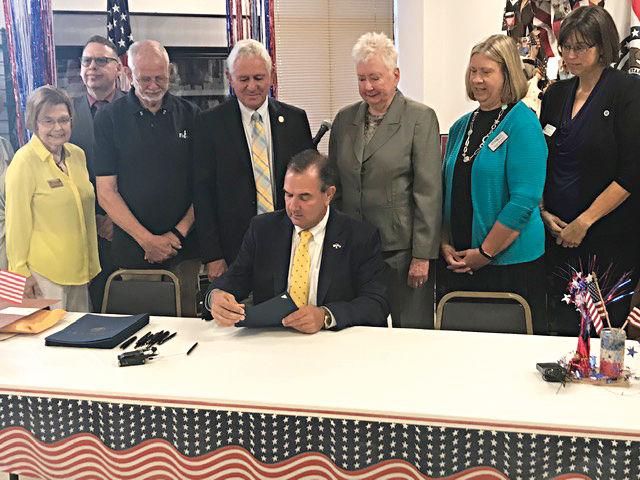 Missouri Lt. Gov. Mike Kehoe on June 25 signed legislation that establishes the Senior Growth and Development Program, a program designed to fund important services for Missouri's senior population.
The program is designed to designate a portion of Missouri's Insurance Premium Tax for senior services throughout the state. It would dedicate 10% of the annual revenues from that fund to various programs that support senior services and health care initiatives and would insure that those funds are available in the future.
The bill signing ceremony took place in Springfield and was attended by more than 100 area senior citizens, legislators and representatives of senior advocacy groups.
The new legislation establishes the Senior Services Growth and Development Program in the Department of Health and Senior Services and creates a dedicated fund that will be used to fund senior programs and services throughout the state.
Programs eligible for such funding will be coordinated and implemented by Missouri's Area Agencies on Aging.
Lt. Gov. Kehoe signed the legislation because Gov. Mike Parson was out of the country.
"Southwest Missouri is pleased to host this important bill signing. It represents years of dedicated work on behalf of seniors throughout this state," said Starr Kohler, CEO of the SeniorAge Area Agency on Aging in Springfield. "This bill is dedicated to recognizing the value of seniors in the State of Missouri. This legislation shows that the Missouri Legislature does value Missouri seniors," Kohler added.
Missouri's Area Agencies on Aging will be responsible for providing services through the Senior Growth and Development Program.