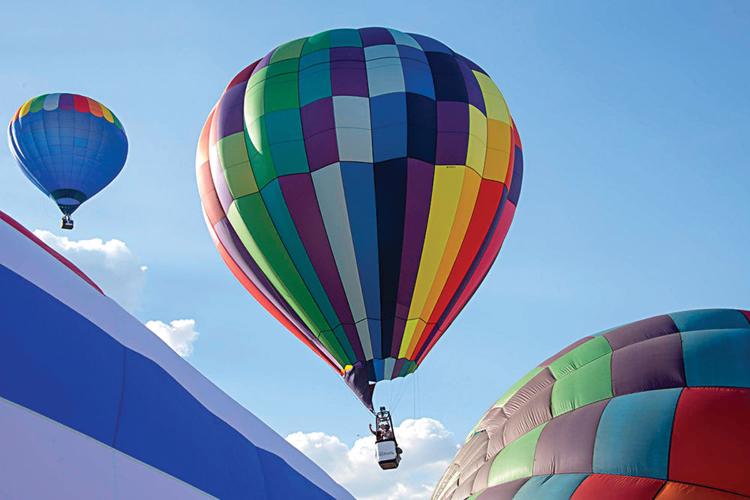 The Great Forest Park Balloon Race returns Friday, Sept. 20 and Saturday, Sept. 21 to the Central Fields of Forest Park.
The event is the largest and oldest free balloon event in the country. There is no admission cost. Food and drink will be available for purchase or visitors may bring refreshments. Pets are allowed so long as they are on a non-retractable leash.
Festivities begin at 5 p.m. on Friday with food trucks and concessions. Live music from Boogie Chyld begins at 6 p.m. on the Maryville University Main Stage.
Spectators will be permitted to walk around the balloons and chat with pilots during the "Balloon Glow" from dusk until 9 p.m. The fireworks finale, sponsored by PNC Bank, begins at 9:15 p.m.
Register for a VIP pass, which includes valet parking, cocktails, dinner and special viewing, at hsmo.org/glow. Proceeds benefit the animal cruelty fund.
On Saturday, picnic, dining and entertainment areas open at noon. Skydivers take flight at 3 p.m. with race opening ceremonies following closely at 3:30 p.m.
The race begins at 4:30 p.m. as the PNC "hare" balloon launches. Fifteen minutes later, the "hound" balloons will follow. The PNC balloon will land first and its team will create an "x" on the ground as a target. As the hound balloons fly over, their teams will drop beanbags. Whichever team lands their beanbag closest to the center of the target is declared the winner.
For a more detailed schedule, FAQ and more information, visit www.greatforestparkballoonrace.com.