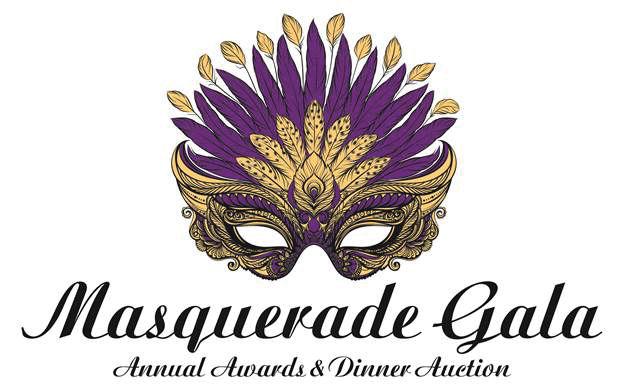 The Affton Chamber of Commerce will hold a "Masquerade Gala," its annual awards and dinner auction, on Saturday, Feb. 1, at Andre's South Banquet Center, 4254 Telegraph Road.
As in past years, the chamber will honor a top citizen, business person, top educators, first responders and new commercial construction and renovation.
This year's honorees are:
CITIZEN OF THE YEAR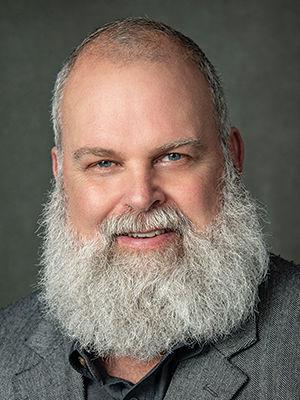 The Affton Chamber of Commerce "Citizen of the Year" for 2019 is Robert Hehmeyer. 
The life-long Affton resident touts a long list of volunteer efforts, including past service on the Affton School District Board of Education and as a former director with the Affton Fire Protection District. 
"Under Bob's leadership these two districts were able to progress and improve, which makes the Affton community stronger," according to Fire Chief Nickolas Fahs of the Affton Fire Protection District, who nominated Hehmeyer for the citizen honor along with State Rep. Bob Burns.
A retired journeyman wireman with the International Brotherhood of Electrical Workers, Hehmeyer graduated from Affton High School in 1977. He served on the Affton School Board from 2002-2006, a period in which the district won the Distinction in Performance Award from the Department of Elementary and Secondary Education.
During Hehmeyer's tenure on the Affton Fire Board, the district replaced all new breathing apparatus via a federal grant, purchased the district's first 75-foot ladder truck, and replaced three advanced life support ambulances. The board also proposed, and voters passed, Prop A, which among other items replaced fire house #2 with a new building.
In addition to his work on the fire and school district boards, Hehmeyer has been active as a coach in CYC athletics.
BUSINESS PERSON OF THE YEAR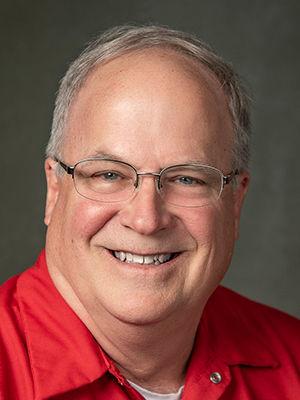 The Affton Chamber of Commerce will honor Robert Burtelow, general manager of Harster Heating & Air Conditioning, as Business Person of the Year for 2019.
With the recent retirement of Dave Harster and the purchase of Harster Heating by Classic Aire Care, Burtelow remains the manager of the Affton location until his own, upcoming retirement in June of 2020.
Burtelow became active in the Affton Chamber of Commerce following in the footsteps of both Emil Harster and Dave Harster. He served as a board member from 2006 to 2011, and has been active in the Affton Chamber throughout his 22-year career with Harster.  
Burtelow helped co-chair the Night Golf Tournament at Tower Tee for many years, and was a regular volunteer with the Affton Bar-B-Que, Old Newsboy Day, Helping Hands and the Affton Days Parade.  
He currently serves on the board of the South County Police Business Association, which supports the officers of the South County and Affton Southwest Precincts in their efforts to keep South St. Louis County a safe place to live and work. 
Burtelow and his wife of 42 years, Liz, have lived in the Fenton area since 2006.  Prior to that, the couple lived in Affton. Their children grew up in the St. Dominic Savio parish, where Burtelow coached both boys and girls soccer, basketball and boys t-ball and baseball. He also coached at the Affton Athletic Association. 
EXCEPTIONAL EDUCATORS
Affton School District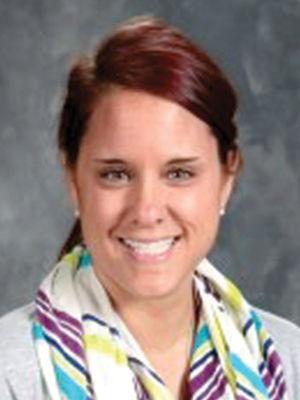 Jenn Molsbee is a fifth grade teacher at Gotsch Intermediate School. In addition to being named an "Exceptional Educator" by the Affton Chamber of Commerce, Molsbee was named Gotsch's Teacher of the Year for 2019-2020.
Molsbee earned her bachelor's degree from Southeast Missouri State in elementary and early childhood and a master's degree from Walden University in technology in the classroom.
Bayless School District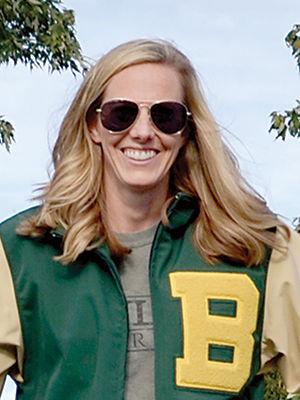 Jenny Wurth  is in her 13th year at Bayless Junior High, currently teaching sixth grade physical education and health. In 2019, she was selected as the Bayless Junior High Teacher of the Year, Bayless School District Teacher of the Year, and was awarded the Emerson Excellence in Teaching Award.
"I love being a Junior Broncho and watching our students learn and grow each year. I am surrounded by passionate and caring teachers each day who truly care about each student and making a difference.  It's hard not to feel the same way," Wurth said.
Lindbergh Schools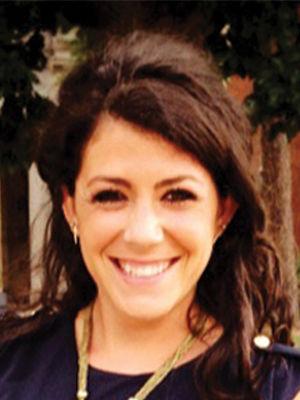 Amanda Timmerman is a fourth grade teacher at Sappington Elementary School, and was that school's "Teacher of the Year" for 2019.
"Amanda goes above and beyond her job expectations to serve Sappington Elementary School. She is thoughtful in everything she does — whether it it talking with a parent, planning a lesson or helping a student," said Tony Dobson, director of communications for the school district.
Timmerman this school year has been involved in the Sappington Parent Teacher Group, is a Collaborative Learning Team facilitator, is head coach for Girls on the Run, and is a member of several district learning and leadership teams.
Timmerman completed her master's degree in 2018  to become a reading specialist.
Lutheran High School South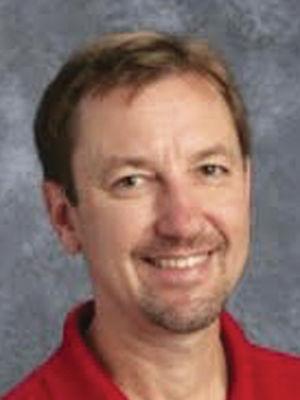 Trey Fisk's teaching colleagues at Lutheran High School South claim that no one puts more effort into individual student attention than Fisk.
"He is always available to students and is willing to meet with the to over over homework, tutor, or reteach lessons," said Lutheran South Principal Jonathan Butterfield. "It is evident that he really cares for his students and will do whatever it takes to help them be successful."
Butterfield said Fisk is passionate, and that passion overflows into his classroom. In addition to his teaching, Fisk spends may hours serving his community.
Holy Cross Academy-St. Michael's Campus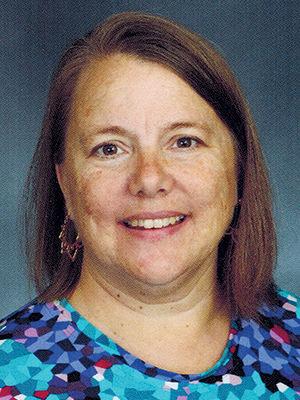 After earning a master's of arts in teaching, Paula Hackbarth taught pre-kindergarten for two years and has been teaching kindergarten for the last four years. During these six year, she created an advanced learner curriculum, implemented a STREAM program, led the marketing plan for Holy Cross Academy's kindergarten, and served as a preschool liaison.
"My true passion is the education of young children and watching each and every one of them reach their full potential," Hackbarth said.
Salem Lutheran School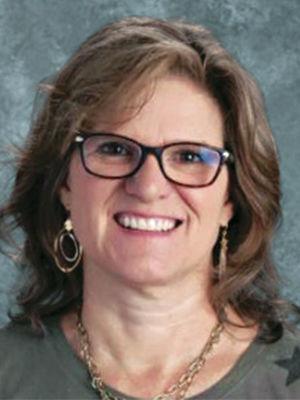 This is Lisa Rivers' 20th year at Salem Lutheran School in Affton. The eighth grade teacher has been instrumental in working with Lutheran High School South to help students better transition to high school.  
She has served on several committees with  the Lutheran Elementary School Association and the local Lutheran Teacher Network. Rivers has served on a National Lutheran School Accreditation Visiting Team and been an active leader with Salem's Re-Accreditation.  
She has served as a mentor teacher with several teachers during her tenure at Salem Lutheran School.  Many teachers look to her for guidance and her opinion.  She is a leader at Salem in activities such as our academic teams, safety patrol and a leader and designer of the school's annual eighth grade trip.  
AFFTON CHAMBER BOARD MEMBER OF THE YEAR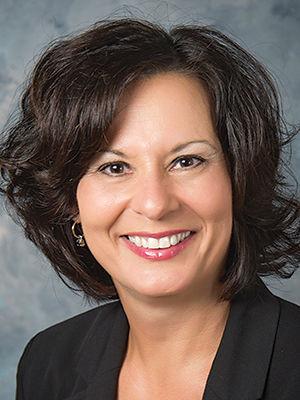 Carrie Carrigan, an Affton Chamber of Commerce member since 1994 and a banker/manager at Great Southern Bank, is this year's recipient of the Board Member of the Year award. 
Carrigan served as president on the board of directors in 2016 and will serve again in that capacity for 2020. Along with all the responsibilities of being president, she also chairs the Annual Awards & Dinner Auction Gala committee, the Affton Chamber of Commerce's largest fundraiser. Also, she coordinates the construction and creation of the chamber's float each year for the Affton Community Days Parade. 
"Carrie is dependable, efficient, and unfailingly punctual and gives much attention to detail," wrote Affton Chamber Executive Director Lisa Rackley, in nominating Carrigan for the award. "Also, her willingness to take on additional projects like the First Responder Flagpole and see them to successful completion has repeatedly impressed me over the years."
FIRST RESPONDER OF THE YEAR OF THE YEAR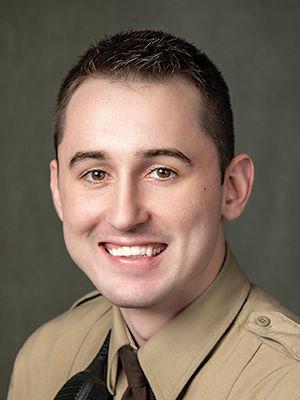 Police Officer Jerry Ball of the Affton Southwest Precinct of the St. Louis County Police is the chamber's co-choice for First Responder of the Year. Ball joined the St. Louis County Police Department in January 2019. For the past year Ball worked his assigned beats with "a great deal of professionalism and dedication," according to Lt. Arrethie Williams.
On Sept. 11, 2019, Ball responded to a call for a possible abduction. He was advised that the caller was in contact with her son via text messaging, who had been taken against his will. "This is not a joke," "Mom, I've been kidnapped."
While patrolling the area, Ball located the vehicle and attempted to make a stop. When the vehicle would not yield, Ball pursued fearing a dangerous felony had been committed.
The vehicle crashed and Ball took the suspect driver into custody. The victim was located inside the vehicle unharmed.
"His quick actions were instrumental in taking a dangerous individual into custody and ultimately protecting the life of the victim," Lt. Williams said.
Firefighter/paramedic Tom Mullins of the Affton Fire Protection District was nominated for a First Responder of the Year award by Fire Chief Nick Fahs. After six year in the U.S. Navy, Mullins joined the Affton Fire Protection District six years ago. Mullins served in Afghanistan and Iraq during his multiple deployments.
Mullins has taken on the unofficial role of trauma instructor for area schools. At Mullions' direction, the fire district purchases active shooter bag for every school in the district. Supplies for these bags were researched and purchased by Mullins, given his extensive experience in the field of gun trauma.
The district brought every area school nurse to the fire district to teach them not only how to treat students, but also decide which children to treat.
"We are grateful even today for Tom taking this project on. For safety reasons, this subject matter was never discussed publicly," Fahs said.
Commercial Renovation Awards
• Imo's Pizza's is being honored by the Affton Chamber of Commerce for its renovation of a building at Affton Plaza, the pizzeria's 100th location. The popular pizza parlor is run by Frank Imo, Jr.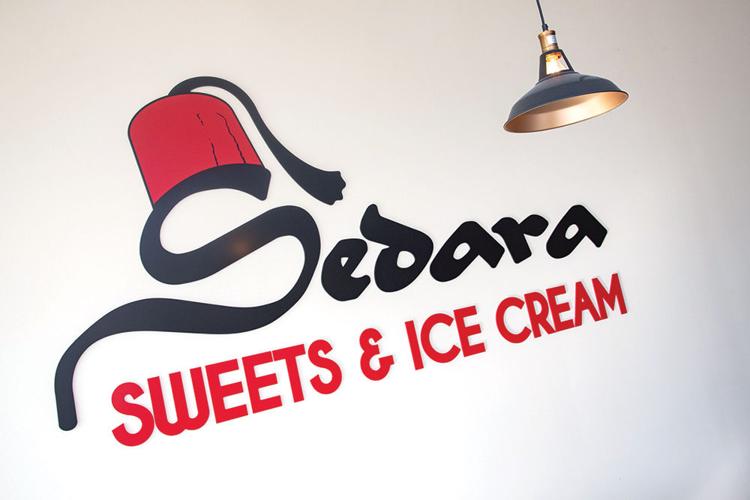 • George and Esraa Simon opened Sedara Sweets and Ice Cream, 8011 Mackenzie Road in Affton, on May 18, 2019. It is the first Eastern sweet shop in the St. Louis area. The restaurant fills a strip-mall storefront, with around 40 seats. The completely renovated room took around a year-and-a-half to build out and features a simplistic, cozy ambiance with Middle Eastern inflections such as a stylized logo on the wall. 
Guests can grab their food and drink at a casual walk-up counter. They serve a mix of traditional Middle Eastern sweets, pasties, coffees and teas, hand dipped ice cream, waffles, crepes and traditional western breakfast foods.
COMMERCIAL NEW CONSTRUCTION
The Affton Chamber of Commerce will recognize Total Access Urgent Care and founder and president Dr. Matt Bruckel in taking a formerly unused property in Affton and building a state of the art Urgent Care facility at Gravois and Mackenzie roads.
To attend the awards and dinner auction, visit: www.afftonchamber.com/awards--dinner-auction.html