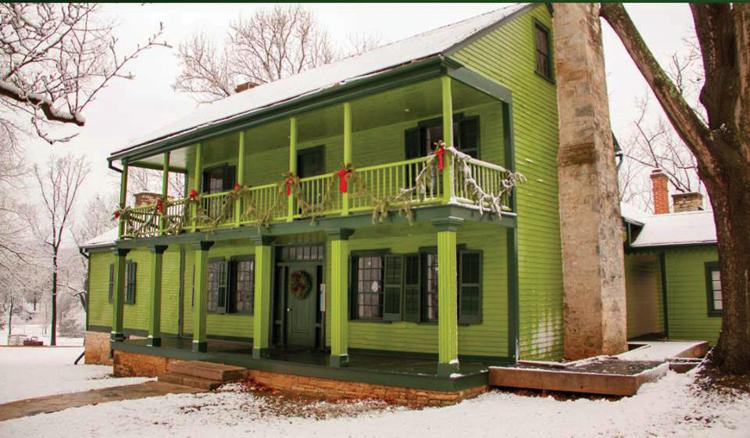 If you're wishing for an invitation to share a little holiday cheer with Julia Dent and Ulysses S. Grant, or with the Sappington family, your wishes are fulfilled. Their open houses are set for 10 a.m. to 4 p.m., Dec. 1, thanks to the efforts of Historic Saint Louis.
In what's billed as the first year of a novel tradition called "A Spirited Holiday Past," a consortium of historical societies across the region will open 26 houses, museums and private homes for grand tours that first Saturday in December.
Historic landmarks opening their doors for the Saturday festivities include Thornhill Governor's Mansion at Faust Park and the Daniel Boone Home on the western periphery, to City of St. Louis gems like the Blair-Huse Mansion and the Chatillon-DeMenil Mansion.
The Hawken House in Webster Groves and Mudd's Grove in Kirkwood also will deck their hallways with boughs of holly. It would be sheer folly not to don some gay apparel and join one of the many home tours offered.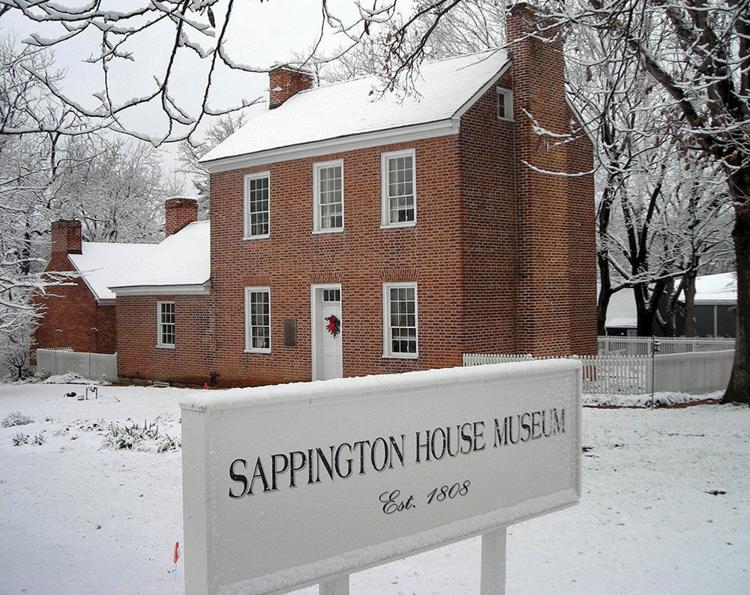 "Obviously, no one will be able to visit all 26 sites on this very full day," said Julie Northrip, chief of interpretation at Grant's White Haven in Grantwood Village. "One way to manage it is to choose one of the many themes offered and to visit homes that are part of a specific thematic tour.
Among the many tours are: Victorian, Germanic, French Heritage, Early American, Civil War, African American, Country, Story Connections and more.
"Here at White Haven, we will be decked out with mid-19th Century decorations that mirror the times of the Dent family," explained Northrip. "We will have little holiday skits from room to room from different years to give the flavor of seasons over time.
"We also will have skits that show what the slaves at the home endured, but the respite that the holiday season usually provided for them," continued Northrip, "We will have talent from the living history program of the Missouri History Museum."
Grant's White Haven at 7400 Grant Road also will host renowned foodie Suzanne Corbett, who will explain holiday cooking traditions. She will be presenting gingerbread cookies and cakes to provide some of the enchanting aromas of earlier times.
"We will be encouraging our guests to visit other homes of contemporaries of Julia Dent and Ulysses Grant," said Northrip, "Just up the road is the home of the Sappingtons. In the city can be found the home of their friends, the Campbells at the Campbell House."

Nearby Holiday Homes
The Sappington House, 1015 S. Sappington Road in Crestwood, will share in the holiday house tour fun. The home was built in 1808 and is believed to be the oldest brick house in St. Louis County. Period furnishings and seasonal decorations will add to the authentic holiday ambiance.
Christmas greenery will adorn the Sappington House, a sturdy residence which is sure to provide a window to the St. Louis region's rich family past, according to Sally Cakouros, resident manager of the Sappington House.
Through a whimsical, yet historical holiday skit on Dec. 1, Cakouros said the costumed Sappingtons will enjoy the joyous season with other visiting St. Louis families.
Just north and northwest of the post-revolutionary Sappington House are the iconic Hawken House Museum at 1155 S. Rock Hill Road in Webster Groves and the Mudd's Grove Home at 302 W. Argonne Drive in Kirkwood.
The Hawken House has had a long tradition of hosting visitors for holiday events. The House's inclusion in "A Spirited Holiday Past," was a natural for the home that was built in 1857 by Christopher Hawken. His family ancestors came to America from Switzerland in the 1700's,
Mudd's Grove in Kirkwood, a Greek Revival home built in 1859, is located in the heart of Kirkwood just two blocks west of the Kirkwood Train Station. Docents will be available to conduct house tours an answer questions.
Mrs. Claus On Hand
"In addition to our docent tours, Mrs. Claus will be on hand at Mudd's Grove and there will be live music to put everybody in the holiday spirit," said Betty Hudgins of the Kirkwood Historical Society. "There will be a hot chocolate bar as well for our visitors to enjoy.
"Mudd's Grove is part of the Victorian Christmas Tour," said Hudgins. "Every corner of the house will be decorated and there will be four trees. The main tree is in the parlor and it stands 10 feet tall. It will be decorated with hand-made bouquets, antiques and precious ornaments."
Hudgins had plenty of bouquets for Historic St. Louis, which she said went to extraordinary lengths to put together a tour of 26 history sites in the St. Louis area with different holiday themes.
"I can understand that people will be frustrated that they cannot see it all," said Hudgins. "Realistically, visitors will probably be able to enjoy about 6 or 7 houses, but the good news is that Historic St. Louis will be back next holiday season with this tradition.
"The other good news is that the historical societies in the St. Louis area are seeing an influx of new blood, new enthusiastic young people to make all this happen," said Hudgins. "And we want to encourage families to bring their children for the tours. It's important to generate an interest in history at an early age."
For more information about the holiday history home tours on Saturday, Dec. 1, visit: www.historicsaintlouis.org.
TOUR LOCATIONS
Bellefontaine Cemetery • 4947 W. Florissant, St. Louis
1820 Col. Benjamin Stephenson House • 409 S. Buchanan, Edwardsville, Illinois
Blair Huse McAvoy Mansion • 2043 Park Avenue, St. Louis
Campbell House Museum • 1508 Locust Street, St. Louis
Chatillon-DeMenil Mansion • 3352 DeMenil Place, St. Louis
Faust Park & Thornhill • 15185 Olive Blvd., Chesterfield
Field House Museum • 634 South Broadway, St. Louis
First State Capitol State Historic Site • 200 South Main Street, St. Charles
Gittemeier House • 1067 Dunn Road, Florissant
Griot Museum of Black History • 2505 St. Louis Ave., St. Louis
Hanley House • 7600 Westmoreland Ave., Clayton
Hawken House • 1155 S. Rock Hill Road, Webster Groves
Historic Daniel Boone Home • 1868 Highway F, Defiance
Historic Sappington House • 1015 S. Sappington Road, Crestwood
Jarrot Mansion State Historic Site • 124 E 1st St, East Saint Louis, Illinois
Laborer's House – Jefferson Barracks • 360 North Road, St. Louis County
Magic Chef Mansion • 3400 Russell, St. Louis
John B. Myers Home • 108 Dunn Road, Florissant
Mudd's Grove • 302 W. Argonne Dr., Kirkwood
Old Courthouse • 11 North Fourth Street, St. Louis
Scott Joplin State Historic Site • 2658 Delmar Blvd, St. Louis
Sutter-Meyer House • 6826 Chamberlain Ct., University City
Taille de Noyer • 1896 S. New Florissant Road, Florissant
Tappmeyer House • 2 Barnes W Drive, Creve Coeur
Twillman House • 11840 Bellefontaine Road, St. Louis
White Haven • 7400 Grant Road, St. Louis County