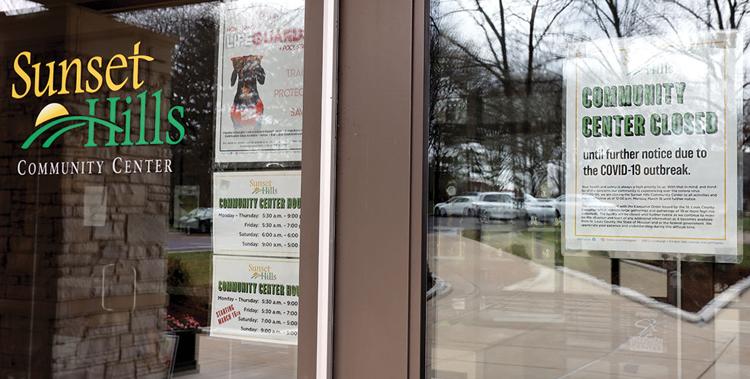 Local personnel who serve the public are working hard to limit the spread of COVID-19, but that effort has involved hour-by-hour assessments regarding public health risks.
MERCY HOSPITAL SOUTH
The staff at Mercy Hospital South, 10010 Kennerly Road, are trying to reduce the spread of COVID-19 by limiting visitor traffic at the hospital.
Mercy South spokesperson Joe Poelker said visitors to ICU patient rooms are restricted to one at a time, with a goal of limiting all visitors except those essential to the overall well-being of the patient.
Hospital personnel also are restricting the emergency department entrance and waiting area to use by only emergency department patients. Additionally, the infusion center entry is to be used by only infusion patients and co-workers.
"We suspended public Masses and Communion services until April 1. Mass will be available in the hospital on cable channel 73, Sundays at 1 p.m. and weekdays at 11:30 a.m. with only lectors, servers and extraordinary ministers of the Eucharist present in-person," Poelker said.
The Archdiocese of St. Louis dispensed Catholics from their Sunday obligations for the month of March.
"We know family and friends appreciate the chance to visit their loved ones while they're in the hospital. But we ask for your understanding in limiting or eliminating these visits when the circumstances are appropriate for the greater good of all our patients, co-workers and the entire community," Poelker said.
Mercy's first COVID-19 test collection site was established in Chesterfield, and is exclusively for patients who have a fever of at least 100.4 degrees and respiratory symptoms, including cough or shortness of breath and either travel to a high-risk area or contact with a known patient.
Anyone seeking a test must call Mercy's COVID-19 Clinical Support Line at 314-251-0500 before arriving at the test collection site in Chesterfield.
SSM HEALTH ST. CLARE HOSPITAL
SSM Health St. Clare Hospital, 1015 Bowles Ave. in Fenton, also adopted a new visitation policy on March 15 to prevent the spread of coronavirus and to ensure the health and safety of patients, visitors and staff.
SSM Health St. Clare Hospital now only allows two adult visitors at any given time for their patients. No children under the age of 12, including siblings, may visit patients at this time.
Anyone visiting a patient at the hospital must also comply with all hand hygiene and wellness screenings in place at the facility.
SSM Health cancelled all in-person MOMS Support Group meetings for March. Instead, they are offering MOMS Group Calls at the same time and day the original in-person groups were scheduled at 314-768-MOMS.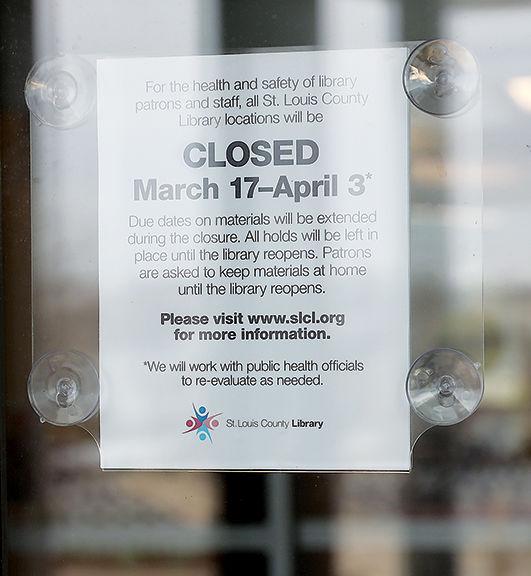 In light of COVID-19, SSM also shifted its entire recruitment process, including interviews and career fairs, to virtual platforms until further notice.
SSM Health soon will have five COVID-19 testing locations. The first location opened in St. Charles County on March 17. At press time, SSM Health officials had not publicly released the addresses of the other four locations, but did indicate the locations would be intentionally spread throughout the region.
SSM Health patients are only able to get tested if they're referred by a primary care physician through SSM, or after getting approval through a virtual visit. SSM started offering free virtual visits for anyone who is concerned they have symptoms or may have been exposed to coronavirus. According to a news release from SSM Health, everyone is eligible for the free evaluation, regardless of whether they have insurance or if they are an SSM Health patient.
SSM Health personnel won't test anyone who shows up to the facility without a referral. For virtual health diagnoses, visit SSMHealth.zipnosis.com.
SSM online health visits are $25 or less depending on insurance parameters.
SCHOOLS
Affton School District officials have closed all of the district's schools from March 18 through April 3.
The closure affects all programming at Affton schools, including before- and after-school activities, all athletic and extracurricular practices and competitions, weekend events, and all facility use by external groups.
Cougar Care held spring break programming on March 16-17, but closed as of March 18.
Affton classes are set to tentatively resume on April 6. However, district officials indicated they will re-evaluate the status of school closures closer to the tentative return date.
To assist families more reliant on the availability of school meals, Affton School District representatives are providing "To Go" and delivery meals for students March 23 through April 3. At the time of pickup or delivery, a packaged lunch for the day will be provided, as well as a breakfast for the following day. Meals will be provided free-of-cost.
Lindbergh Schools are closed as well until April 3. Closures includes Lindbergh Early Childhood Education, school age Flyers Club, and all activities.
Lindbergh created a webpage dedicated to updates for school staff and families: www.go.lindberghschools.ws/COVID19.
Rockwood School District schools also are closed through April 3.
"The Rockwood School District Department of Learning and Support Services has been planning for the possibility of remote or online learning for several weeks. Rockwood is prepared to provide these learning activities for our students," said RSD Superintendent Mark Miles.
GOVERNMENT
Crestwood Mayor Grant Mabie said he and aldermen still plan to hold the March 24 board meeting.
"It will be open to the public, although members of the public are strongly encouraged to attend via teleconference as opposed to in-person. The call-in number will be shared via social media and included on the meeting agenda in advance of the meeting," he said.
Mabie said anyone who does attend the board meeting will be encouraged to sit at least 6 feet apart, and board members will space out their chairs, as well.
"We'll evaluate future board meetings and committee meetings as matters progress, and some cancellations should be expected," he added.
Fenton Mayor Bob Brasses said they, too, are researching alternative ways to conduct board meetings through technology or audio conferences. The Fenton Board of Aldermen decided to hold its next reguarly scheduled meeting a week earlier — the board met on Thursday, March 19, instead of Thursday, March 26 — to discuss those options and expidite any processes that might need to be put in place.
The RiverChase Recreation Center in Fenton closed operations as of 6 p.m. on March 16.
As of March 16, Sunset Hills city officials closed the community center until further notice. However, Sunset Hills parks are currently under normal hours of operation.
Sunset Hills city board and committee meetings are postponed, until further notice. Municipal Court in Sunset Hills was cancelled for March 19.
SENIORS
Crestwood Assisted Living is accepting visits only from essential medical personnel or those near end-of-life situations. Staffers report keeping senior residents 6 feet apart from each other, especially during exercise activities.
Solstice Senior Living staffers in Fenton report following Center of Disease Control precautions, and have established a dedicated webpage for updates to residents and families.
Delmar Gardens Family (Meramec Valley), as well as Fieser Nursing Center, in Fenton also halted non-essential visitors into their buildings.
ST. LOUIS COUNTY
St. Louis County Executive Sam Page on March 17 issued an executive order that all restaurants and bars must start serving customers only through delivery, carry-out, curbside, or a drive-through beginning on Friday, March 20.
That same day he signed an executive order to allow more flexibility in employee work schedules to protect the health of county's workers and residents.
The order also asks the Civil Service Commission to allow employees to perform other duties than those that may be listed in their classification. This will allow employees, if working from home, to continue contributing to the county's operations if employees cannot perform regularly assigned duties while working from home.
The order also requests that the commission approve an order, issued by the county executive, to require employees who have traveled outside the St. Louis area to obtain approval from the county Department of Public Health before returning to work. While awaiting that permission, the employee may work from home, if possible, and stay away from the workplace until approved for return.
"We will make every effort to lessen any adverse effects these adaptations may have on our community and we will keep an open mind about innovative ways of maintaining services to the public," Page said. "St. Louis County can perform our services successfully only with the hard work and dedication of our employees. Protecting the health of our employees is a priority as we confront the COVID-19 crisis."
POSTPONEMENTS
The 2020 Affton Community/Business Expo & Job Fair slated for April 15 in the Affton High School Commons has been postponed. Affton Chamber of Commerce leaders indicated they are following the eight-week health recommendation, so will be rescheduling events for the first week of May onward.
Crestwood Animal Shelter volunteers had to postpone their March 21 dinner show event at the Liuna Center featuring Dogs of Society - The Ultimate Elton Rock Tribute. They also had to postpone their April 4 Bingo event, which is their second largest fundraising event each year. Instead, they are asking for online donations to assist with purchasing needed pet food and supplies for shelter cats and dogs.
One green light: The Sappington Lounge, 11569 Gravois Road, still celebrated St. Patrick's Day March 17-18!