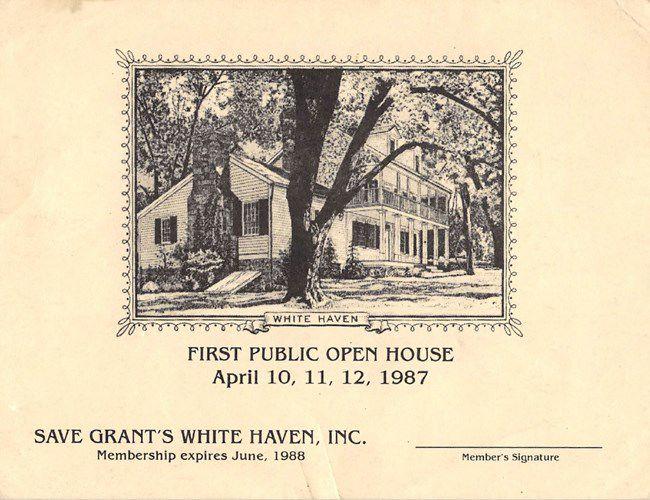 This month marks 30 years from the date that President George W. Bush signed U.S. House Resolution 1529 into law. White Haven in Grantwood Village became a historic site of the National Park Service.
"White Haven will become a worthy addition to the National Park Service," Bush declared. "The home appears to be the only intact setting appropriate for commemorating the entire range of Grant's heroic deeds and public service."
This past Saturday, Oct. 5, the Ulysses S. Grant National Historic Site was the setting for an anniversary celebration. A roundtable panel also discussed how Grant's house was saved as well as noting the deeds and public service of America's President from 1869 to 1877.
"We don't realize in St. Louis how fortunate we were to have the political clout to get Grant's White Haven saved," said Esley Hamilton, former St. Louis County Historian. "To get the federal funding for the site, and to get the appropriations for what we have now, is just remarkable."
And the rest, they say, is history.... Actually, the rest of this story is in this week's edition of the South County Times, written by Editor-in-Chief Don Corrigan. Be sure to pick up a copy this Friday!