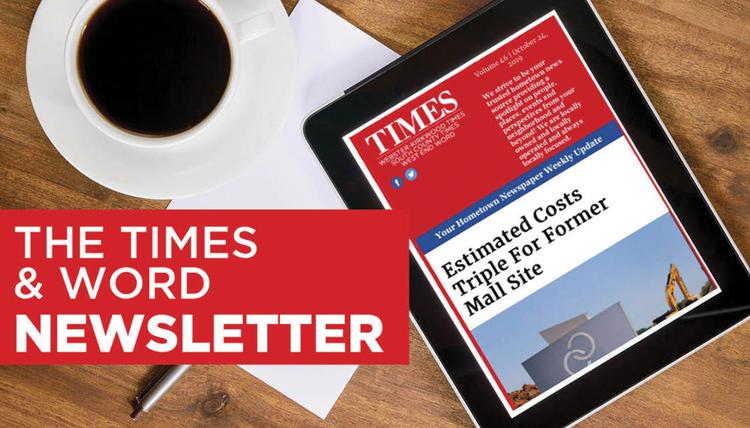 To celebrate the launch of our Times & Word weekly newsletter, a contest is planned for the month of December!
Each Friday in December, a clue for a specific piece of information contained in an editorial article or advertisement will be given in the weekly newsletter, sent every Friday morning. Pick up the print edition of the newspaper specified and find the answer and page number. The clue will also tell readers in which one of our papers the answer can be found – the Webster-Kirkwood Times, the South County Times or the West End Word.
Answers must be submitted via an online form. Correct answers received by the deadline will be entered into a weekly drawing for a movie theater gift card. For contest details and rules, visit www.timesnewspapers.com/site/contest.html.
Sign up for the Times Weekly Update Newsletter by entering your e-mail address under the "Get the Scoop!" heading on the right side of any of our home pages, or fill in your information in the pop-up that comes up when you first enter the site.